For Immediate Release
May 24, 2018
Contact:  Brent Fewell
  202-664-9297
brent.fewell@earthandwatergroup.com
Earth & Water Law Group Expands to West Coast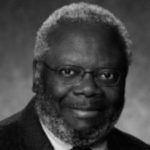 Washington, D.C., May 24, 2018 – Earth & Water Law, LLC, part of the Earth & Water Law Group, announced today the expansion of its practice to the West Coast. Craig Manson, former California Superior Court judge, joins the Earth & Water Law team today and will helm the Group's Sacramento County, California office and its expanding West Coast practice.
"We are very excited that Judge Manson has joined our team and believe that his distinguished background and expertise, particularly in the area of natural resource management, will be a tremendous asset to our clients not only on the West Coast but nationwide as well," said Brent Fewell, Chairman of the Earth & Water Group.
"The appointment of Judge Manson and the opening of our Sacramento County office is in direct response to the growing client base of Earth & Water Law, and enables us to better meet the increasing demands for our services by clients in the rapidly growing California and Western region," Fewell added.
"Judge Manson's experience as a former California Superior Court Judge, as General Counsel to the California Department of Fish & Game, and most recently as Assistant Secretary for the Fish and Wildlife and Parks Division of the U.S. Department of Interior, increases our ability to better serve both current and future clients dealing with a wide range of natural resource issues," he said.
Manson comes to Earth & Water Law as a former managing director for Law & PolicyCraft LLC, and as the former General Counsel to the Westlands Water District in Sacramento, California.  He is widely regarded as one of the Nation's leading public policy experts and lawyers on regulatory and administrative law dealing with environment, water, endangered species, and energy matters.
"I'm honored to be chosen as part of the Earth and Water Law team, and look forward to helping our clients successfully navigate the increasingly litigious and complex regulatory maze of natural resources' management which is impacting their businesses," Manson said.  "Earth and Water law is part of the U.S. legal services industry's successful move towards the new paradigm in legal practice, and I look forward to working with the team to expand our practice to the West Coast," he added.
Headquartered in Washington, D.C., Earth & Water Law Group also maintains offices in Oklahoma City, Oklahoma and Atlanta, Georgia.  Manson can be reached at:
Earth & Water Law Group
P.O. Box 991
Carmichael CA 95609
Tel: 916-844-4979
Email:  craig.manson@earthandwatergroup.com
Website:  www.earthandwatergroup.com