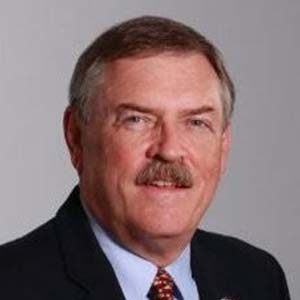 Bio
Charlie Carter has represented clients in environmental regulatory and litigation matters before state, federal and local agencies. He has over 40 years of experience representing companies, governmental agencies, and private clients, including a range of environmental regulatory programs enacted over that period. Specific areas include permitting, rulemaking, compliance, and enforcement matters under the air, water and land use, solid and hazardous wastes, toxic substances, and coastal management programs. Significant matters include the landmark administrative law case, Chevron v. NRDC before the U.S. Supreme Court, the South Carolina Chamber of Commerce on EPA's NOx SIP Call, and the West Virginia Manufacturers Association on the Clean Air Act Section 126 cases.
In July 2021, Charlie was appointed to a third 4-year term on the North Carolina Environmental Management Commission, the agency that establishes rules and policy for the State's air, water, and waste resources. The Commission is a 15-member group of citizens appointed by the Governor and General Assembly.
Experience
Charlie's experience includes nearly ten years at the U.S. Environmental Protection Agency (EPA) as Associate Director of the Office of Congressional Liaison, Assistant General Counsel, and Chief of OGC's National Standards Branch. His representation of EPA included SO2 and PM SIP development, NESHAPs and NSPS rule-makings with extensive appellate litigation and oral arguments before the Washington, D.C, Second and Third Circuit Courts of Appeals. He drafted Title IV and other portions of the Bush Administration bill enacted as the Clean Air Act Amendments of 1990 for which he was awarded EPA's Gold Medal for Exceptional Service, as well as the agency's Bronze Medal for the Benzene Hazardous Air Pollutant standards, which was enacted as the residual risk standard in Section 112(f)(2) of the 1990 CAA Amendments.
Prior to his service at EPA, Charlie was staff environmental attorney for Duke Power Company and Environmental Law Advisor for the Edison Electric Institute in D.C., and in private law practice. Charlie has been engaged in private practice with several law firms including Porter Wright (for which he established its Washington, D.C. office), McGuire Woods, Troutman Sanders, McNair and Nexsen Pruett.
Prior to law school at the University of North Carolina, Charlie earned a Bachelor of Science in Engineering (majoring in Electrical Engineering) at Duke University and served as a Design Engineer for the SperryRand Corporation.
Charlie is a member of the bars in North Carolina, Washington, D.C., District of Columbia, United States Supreme Court, U.S. Courts of Appeals for the District of Columbia and Fourth Circuits, and U.S. District Courts for the Eastern, Middle and Western Districts of North Carolina, and District of Columbia.
Professional Affiliations

North Carolina Bar Association 

Environment, Energy and Natural Resources Law Section 

Administrative Law Section





Carolinas Air Pollution Control Association 

Past President and Member of Board of Directors



Honors & Awards

Charlie has been selected by his peers for inclusion by 

The Best Lawyers in America 

in Environmental Law for twenty years. 
Contact