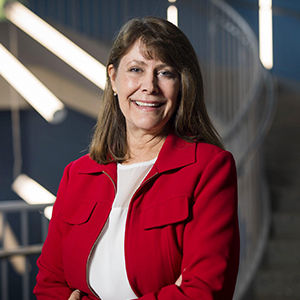 Bio
Mary Ellen Ternes has long been recognized nationally in the fields of chemical engineering and environmental law and advocacy. Her practice brings over 30 years of in-depth experience at the intersection of energy, manufacturing, air quality, hazardous waste management, infrastructure and disaster response.
Prior to her 24 years as an environmental attorney, Mary Ellen served the U.S. EPA in emergency response, hazardous waste site remediation and permitting, then industry as a commercial hazardous waste incineration compliance management, and then back to U.S. EPA as a law clerk for EPA's Office of General Counsel. With this background, she is able to draw on EPA administrative process, technical, chemical engineering and field experience in the most complex and technically challenging environmental matters.
This rare combination brings uncommon insights to environmental challenges revealing efficient solutions for commercial, industrial and governmental entities. Mary Ellen applies this experience to support a broad range of clients in evolving regulatory, transactional and litigation contexts, at a time when fundamental risk management concepts are being reconsidered and companies face an ever-shifting compliance landscape.
Mary Ellen received her B.E. in Chemical Engineering from Vanderbilt University (1984), and a J.D. with high honors, from the University of Arkansas at Little Rock (1995), where she was Managing Editor of the UALR Law Journal and clerked for the U.S. EPA Office of General Counsel, Air and Radiation Division. Mary Ellen is licensed in Arkansas, South Carolina, Oklahoma and the District of Columbia, as well as the U.S. District Courts for the Eastern and Western Districts of Arkansas, Eastern and Western Districts of Oklahoma, and the U.S. Court of Appeals for the Tenth Circuit.
Experience
Mary Ellen began her career with U.S. EPA's Superfund Emergency Response Program, utilizing her chemical engineering degree for chemical release response, remediation and treatment as an On-Scene Coordinator and federal "commander on the scene." Trained and charged by EPA Region 6 with emergency field response, Mary Ellen characterized root cause, extent and fate of hazardous chemical releases, designing and implementing removal and remedial actions for uncontrolled hazardous waste sites throughout EPA Region 6, including projects like the Vertac dioxin waste site with its on-site incineration remedy in Jacksonville, Arkansas.
After several years in the field she moved to EPA's Resource Conservation Recovery Act (RCRA) program, becoming an EPA Region 6 hazardous waste incineration RCRA Subpart O permit writer, leading the EPA's national RCRA incineration permit writer workshop. She left EPA to work for the pervasively regulated hazardous waste incineration industry, managing RCRA, Clean Air Act (CAA) and Toxic Substances Control Act compliance programs for ENSCO, a commercial hazardous waste incineration facility. At ENSCO, Mary Ellen was responsible for permitting, compliance demonstrations and enforcement, including the on-site incineration project at the BROS Superfund Site in Bridgeport, New Jersey.
Through her work with ENSCO's attorneys while chairing the Permitting Committee for the Hazardous Waste Treatment Council (predecessor to the Environmental Technology Council), Mary Ellen became interested in environmental law, particularly the CAA. While serving as an advisory expert in the litigation surrounding the Vertac on-site incineration project, Mary Ellen met the EPA's Office of General Counsel staff, and later clerked for EPA's OGC Air and Radiation Division, where her experience confirmed her decision to change careers from chemical engineering to environmental law.
Since 1995, Mary Ellen Ternes has become well-known for providing sophisticated environmental legal strategies informed by practical EPA, industry sector, and chemical process experience. Her early foundation in emergency response, hazardous waste site remediation, incineration and chemical process safety, permitting and compliance, followed by over twenty years counselling clients through complex regulatory and technical issues provides unique depth in developing effective legal strategies. Relying on this rare breadth and depth, she guides a broad spectrum of industrial, commercial and municipal sector clients through complex projects such as:
Permitting and compliance challenges and enforcement arising from exceptional process design and operating scenarios that interfere with efficient permitting and reasonable compliance demonstrations, subjecting permittee to unreasonable enforcement exposure;

Legal rapid response required for hazardous substance release disaster response, mitigation and remediation;

Risk management strategies for developing issues, such as risk arising for chemical process, water and waste treatment plants threatened by extreme weather events, and risk arising from ongoing unsustainable business practices including failure to plan for business continuity through a disaster;

Transactions involving multi-faceted operational and/or pollutant scenarios that threaten stalling transaction closings and commercial development generally, including regulatory agency approvals and financing;

Litigation involving chemical processes or pollution events including class actions, breach of contract, common law actions and citizen suits, as well as civil and criminal enforcement proceedings before administrative agencies.
Specific examples of past projects include: 
Clean Air Act Permitting, Audits, Enforcement and Litigation
Advising an industrial manufacturing client that was implicated when Clean Air Act "stack test" results triggered an enforcement investigation. Mary Ellen assisted the client in demonstrating that the process was not testable, and working closely with technical consultants, negotiated an air permit modification with new compliance strategies. Previously, Mary Ellen had guided the client through: 
Designing and implementing a nationwide facility compliance audit and associated self-disclosure followed by completion of a negotiated compliance schedule;

Successfully defending against a Clean Air Act citizen suit and negotiating an advantageous settlement;

Prevailing against EPA allegations that a process incident had triggered CERCLA reporting requirements, which were resolved by applying chemical engineering principles to demonstrate that no material could have reached the "environment."

 



Transactions
Assisting a deal team to assess material risk related to the acquisition of a large chemical process facility which had been targeted by local environmental advocacy groups. Mary Ellen was asked to provide legal analysis of traditional legacy environmental risks associated with contaminated properties, as well as the future compliance and enforcement risk of the chemical process facility from all perspectives, including the history of its Clean Water Act and Clean Air Act permitting and enforcement, and applicable elements of the Clean Air Act's Risk Management Program. Mary Ellen provided the client with a comprehensive understanding of historic, current, and emerging risk for strategic management in this critical transaction allowing a successful closing.
Contaminated Property Remediation and Redevelopment 
On behalf of a development client, Mary Ellen was retained to develop a remediation strategy for a network of downtown properties in a large metroplex area involving groundwater contamination over which there was planned commercial and residential development. Mary Ellen successfully guided the client through negotiations achieving regulatory approvals for redevelopment, including the environmental application for HUD financing, utilizing separate groundwater and soil "operable units" and institutional controls.
With this unique combination of education, training and work experience in the fields of chemical engineering and environmental law, Mary Ellen has served in various leadership and liaison roles within and between the legal and engineering communities. As a Fellow of the American College of Environmental Lawyers (ACOEL), a Fellow of the American Institute of Chemical Engineers (AIChE), and an active member of the American Bar Association (ABA), Mary Ellen focuses on better integrating law and policy with science and engineering. She is a frequent author and speaker particularly as it relates to improving applied science-based environmental policy.
Mary Ellen is recognized by the International Who's Who of Environment Lawyers (since 2004); Chambers USA Guide to America's Leading Lawyers for Business(since 2011), The Best Lawyers in America©(since 2007) (environmental law; environmental litigation; administrative /regulatory law), Oklahoma Super Lawyers (since 2009), in which she was named to its list of "Top 25 Women Oklahoma Super Lawyers," (2008-2013, 2015-2018) and Martindale-Hubbell as AV. She was also recognized by Best Lawyers® as Oklahoma City's "Lawyer of the Year" for Environmental Law in 2011, 2016 and 2019, and for Administrative and Regulatory Law in 2020, an honor only given to a single lawyer in each legal specialty in each community. Mary Ellen's efforts have resulted in the Earth & Water Law, LLC Oklahoma City office being ranked regionally by the U.S. News & World Report – Best Lawyers "Best Law Firms" for three of the firm's primary areas of law: Administrative and Regulatory Law, and Environmental Law and Litigation - Environmental. 
Presentations and Speaking Engagements
Publications and Conference Proceedings
Litigation and Published Cases
Professional and Community Involvement
Presentations and Speaking Engagements
Speaker,

Breaking News: Pandemics Now & Next Time

, ELI Member

Breaking News

Event, Webinar, March 30, 2020

Speaker,

Microplastics: Law and Policy Landscape

, National Academy of Sciences, Emergency Technologies to Advance Research and Decisions on the Environmental Health Effects of Microplastics, Washington, D.C., Jan. 28, 2020

Speaker,

The Last Straw: Our Future Circular Plastic Economy,

French-American Workshop, "Responding to Plastic Pollution through Science: from research to action, Le Mans, France, Dec. 12-13, 2019

Speaker,

The Last Straw: Our Future Circular Plastic Economy,

OPESCT Study on Plastic Pollution Round Table Discussions, Paris, France, Dec. 11, 2019

Speaker,

The Last Straw: Our Future Plastic Economy and Climate Change Implications

, AIChE The Climate Change Solutions Community Technical Session, AIChE 2019 Annual Meeting, Orlando, FL, Oct. 12, 2019 

Speaker,

The Last Straw: Our Future Plastic Economy

, AIChE Public Affairs and Information Committee Town Hall, AIChE 2019 Annual Meeting, Orlando, FL, Oct. 10, 2019

Speaker,

Three Stories and Q&A

, Business Ethics Practice Series, Oklahoma State University Spears School of Business, Stillwater, Oklahoma, Oct. 5, 2019

Speaker,

Administrative Procedures Act 101

, American Society of Mechanical Engineers Regulatory Engineering Forum, Washington D.C., Oct. 3-4, 2019

Speaker,

The Last Straw: Our Future Circular Plastics Economy

, Oklahoma Bar Association Environmental Law Section Annual Meeting, Oklahoma City, OK, Sept. 27, 2019 

Speaker,

Plastic Waste: Global and Domestic Legal Authority

, AIChE Institute for Sustainability Global Symposium on Waste Plastic, University of Kentucky, Lexington, KY, Sept. 19-20, 2019 

Speaker,

Chemical Risk Management: Plastic Waste

, ABA Business Law Section Annual Meeting, Washington, DC, Sept. 12, 2019

Speaker,

Chemical Risk Management: Release Preparedness, Response and Liability

, ABA Business Law Section Annual Meeting, Washington, DC, Sept. 12, 2019

Speaker,

Chemical Process Plants, Extreme Weather, Legal Implications and Risk Management through Resilience

, University of Texas A&M Energy Institute, College Station, TX, June 17, 2019

Moderator,

National Preparedness and Hazard Mitigation

, Oklahoma City University School of Law Murrah Center for Homeland Security Law & Policy, 2019 National Summit, Oklahoma City, OK, April 19, 2019

Conference Co-Chair,

What You Need to Know About Disaster Preparedness, Response and Recovery

, Oklahoma City University School of Law Murrah Center for Homeland Security Law & Policy, 2019 National Summit, in collaboration with ACOEL, Oklahoma City, OK, April 19, 2019

Speaker,

Implementing the National Contingency Plan,

ACOEL Regional Conference, Oklahoma City, OK, April 18, 2019

Speaker,

Environmental Regulations: Release Response and Preparedness,

ACOEL Regional Conference, Oklahoma City, OK, April 18, 2019

Conference Co-Chair, ACOEL Regional Conference,

Environmental Issues in Disaster Preparedness, Response and Recovery,

in collaboration with the Oklahoma City University School of Law Murrah Center for Homeland Security Law & Policy, Oklahoma City, OK, April 18, 2019

Speaker,

Legal Liability, Good Engineering Judgment and Adaptation

, AIChE Center for Chemical Process Safety (CCPS) Global Congress on Process Safety (GCPS), New Orleans, LA, April 1, 2019

Speaker,

Chemical Engineers: Environmental Law and Policy Making

, AIChE Annual Meeting, Pittsburgh, PA, October 29, 2018

Speaker,

EPA Deregulatory Actions Status 2018

, PAIC Town Hall, AIChE Annual Meeting, Pittsburgh, PA, October 28, 2018

Speaker,

Climate Change Task Force Policy Review Project: Critical Review of EPA's Endangerment Findings

, PAIC Townhall, AIChE Annual Meeting, Pittsburgh, PA, October 28, 2018

Speaker,

Legal Liability Considerations: Remediation Contractors

, 2018 Oklahoma Brownfields Conference, Oklahoma City, OK, September 27, 2018

Speaker,

Resource Conservation and Recovery Act

, Environmental Law Institute, Summer School (webinar), July 17, 2018

Speaker,

Industrial Chemical and Petrochemical Operations: Climate Adaptation Lega and Engineering Issues in Context of Hazard Risk,

EarthX 2018 Law & Policy Symposium – "Back to the Future," Dallas, TX, April 20, 2018

Speaker,

The Politics of Trump, Trudeau and Pena Nieto: Three Amigos or What? A Look at NAFTA, Immigration and Climate Change,

ABA Business Law Section, Orlando, FL, April 13, 2018

Speaker,

Climate Change Task Force: Climate Change Policy Review Project

, PAIC Town Hall, AIChE Annual Meeting, Minneapolis, MN, October 29, 2017

Speaker/Moderator,

Ethics Essentials for Environmental, Energy and Natural Resource Lawyers

, ABA SEER 25th Fall Conference, Baltimore, MD, October 19, 2017

Speaker,

Clean Air Act Ambiguity, Misconceptions, and Challenges

, Arkansas Bar Association, Environmental Law Section, Little Rock, AR, October 10, 2017

Speaker,

Managing Environmental Business Risk in the New Administration

, Oklahoma Bar Association, Environmental Law Section, Sulfur, OK, September 28, 2017

Speaker,

Industrial Chemical and Petrochemical Operations: Climate Adaptation Issues in Context of Hazard Risk Analysis and Plant Design

, NASA Interagency Forum on Climate Risks, Impacts and Adaptation, Washington, DC, September 21, 2017

Speaker/Moderator,

Carbon Capture, Utilization and Sequestration: Law and Policy Panel

, Carbon Management Technology Conference, Houston, TX, July 19, 2017

Speaker and ACOEL,

Lessons Learned: Effective Environmental Regulation of Critical Infrastructure Development & Operation

, XI International Convention on Environment & Development, Havana, Cuba, July 5, 2017

Plenary Speaker,

Adjusting to EPA Policy Changes with the New Trump Administration, American Institute of Chemical Engineers

, AIChE Midwest Regional Conference, Chicago, IL, March 1, 2017

Speaker,

Climate Change Policy Post 2015 Paris Agreement

, AIChE Annual Meeting, San Francisco, CA, November 16, 2016

Speaker,

Corporate Drivers Toward Sustainability: Carrots & Sticks

, AIChE Annual Meeting, San Francisco, CA, November 16, 2016

Host and Facilitator,

AIChE San Francisco Area Climate Adaptation Workshop

, AIChE Annual Meeting, San Francisco, CA, November 15, 2016

Speaker,

AIChE and Resilient Climate-Change Responses

, AIChE Annual Meeting, San Francisco, CA, November 13, 2016

Speaker,

Environmental Law: Oil and Gas Hot Topics

, Oklahoma City Mineral Lawyers Society, Oklahoma City, OK, October 20, 2016

Moderator,

Climate Change – Adaption in the Flesh

, ACOEL 2016 Annual Meeting, New Orleans, LA, October 27, 2016

Speaker,

Environmental Law: Smart Business Strategies

, ABA Business Law Section (webinar), August 25, 2016

Speaker,

EPA Regulation of RCRA Exempt Oil and Gas Exploration and Production Derived Solid Waste

, Oklahoma Corporation Commission Desk Sessions, Oklahoma City, OK, August 2, 2016

Speaker,

2015 Year in Review and Beyond

, ABA SEER (webinar), June 30, 2016

Speaker,

Environmental Issues in the Power Industry

, American Society of Mechanical Engineers Power & Energy Conference & Exhibition, June 28, 2016, Charlotte, NC

Speaker,

Staying on Track: Environmental Issues for Healthcare Providers

, 26

th

Annual Crowe & Dunlevy Healthcare Update, May 3, 2016, Oklahoma City, OK

Speaker,

Threading the Needle

, Crowe & Dunlevy Oil and Gas Upstream Business Risk Management Symposium, April 20, 2016, Cushing, OK

Host and Facilitator,

AIChE Houston Area Climate Adaptation Workshop

, AIChE Spring Meeting and 12th Global Congress on Process Safety, April 12, 2016, Houston, TX

Speaker,

Sustainability Decisions in a Post COP21 Era

, AIChE Spring Meeting and 12th Global Congress on Process Safety, April 11, 2016, Houston, TX

Speaker,

Management After Operator is Finished with the Water – Subsurface Focus

, Water Acquisition and Management for Oil & Gas Development Conference, Rocky Mountain Mineral Law Foundation, April 8, 2016, Houston, TX

Speaker,

Fine Tuning Environmental Diligence in a Dynamic Transactions Market

, Bloomberg BNA (webinar), March 24, 2016

Speaker,

Critical Public Policy Issues for Every ChemE: Climate Change

, AIChE Annual Meeting, Salt Lake City, UT, November 8, 2015

Moderator/Speaker,

Good Environmental Due Diligence: What Is It

, ABA Business Law Section Annual Meeting, Chicago, IL, September 18, 2015

Speaker,

Hot Topics in Environmental, Energy and Natural Resources Law

, ABA Annual Meeting, Chicago, IL, August 2, 2015

Speaker,

Operational Safeguards, Risk Management and Mitigation Strategies

, Crowe & Dunlevy's Avoiding a Shakedown: Induced Seismicity and the Legal, Regulatory and Operational Impacts of Earthquakes in Oklahoma, Oklahoma City, OK, July 16, 2015

Speaker,

Criminal Enforcement of Environmental Law

, ABA Business Law Section Spring Meeting, San Francisco, CA, April 18, 2015

Speaker,

A Day in the Life of a Hospital Administrator: Environmental Issues

, 25th Annual Crowe & Dunlevy Healthcare Update, Oklahoma City, OK, April 16, 2015

Moderator,

Year in Review 2013: Highlights of Developments in Environment, Energy and Resources Law

, ABA SEER (webinar), May 13, 2014

Speaker,

Stay Sharp: Looking Beyond Biohazard Exposure Control

, Crowe & Dunlevy Healthcare Practice Group (webinar), June 25, 2014

Speaker, 2014 Environmental Hot Topics, ABA Annual Meeting, Boston, MA, August 10, 2014

Speaker,

Hot Topics in Environment, Energy and Natural Resources Law

, ABA SEER (webinar), October 30, 2014

Speaker,

Law Student and Young Attorneys Interested in Environmental and Energy Law

, ABA SEER Forum, Oklahoma City, OK, October 30, 2014,

Moderator & Speaker,

Environmental Insurance: Protecting Your Investment

, 2014 Oklahoma Brownfields Conference, Tulsa, OK, November 5, 2014,

Moderator,

BFPP & Continuing Obligations

, 2014 Oklahoma Brownfields Conference, Tulsa, OK, November 5, 2014

Speaker,

Air Emission Regulation and Shale Development

, Oklahoma Corporation Commission 2013 Oil and Gas Institute, Tulsa, OK, October 18, 2013

Speaker,

Shale Gas Environmental Regulation

, Science History Institute, Joseph Priestley Society Lecture Series, Philadelphia, PA, October 17, 2013

Speaker,

EPA Next Generation Enforcement Initiative,

Environmental Federation of Oklahoma 22nd Annual Meeting, Oklahoma City, OK, October 4, 2013

Speaker,

Introduction to Environmental Law,

University of Tulsa School of Law, Energy Law Journal Regulatory Workshop, Tulsa, OK, August 23, 2013

Speaker,

Emission Control and Compliance Issues in the Chemical & Petroleum Industries: EPA's Next Generation Compliance and Flare Enforcement Initiative

, Air & Waste Management Association, 106th Annual Conference & Exhibition, Chicago, ILl, June 25, 2013

Speaker,

Environmental Compliance Approaches in Manufacturing, and the Future of EPA Enforcement

, American Institute of Chemical Engineers 2013 Spring Meeting and Global Congress on Process Safety, San Antonio, TX, May 1, 2013,

Speaker,

Shale Oil and Gas Q&A Session: Environmental Regulatory and Enforcement Developments

, AIChE Spring Meeting and Global Congress on Process Safety, San Antonio, TX, April 29, 2013

Speaker,

The Future of EPA Enforcement and EPA's Flare Initiative

, 16th Annual A&WMA Gulf Coast Chapter's Hot Air Topics Conference, Houston, TX, February 7, 2013

Speaker,

Greenhouse Gas 'Best Available Control Technology': Carbon dioxide injection for Enhanced Oil Recovery

, 2013 Energy, Utility and Environment Conference, Phoenix, AZ, January 28, 2013

Speaker,

EPA's Next Generation Enforcement and Flare Enforcement Initiative

, Integrated Environmental Management Consortium, Houston, TX, January 23, 2013

Speaker,

Regulatory Developments in Air Permitting, Reporting and E&P Waste Policy

, Oklahoma City Mineral Lawyers Society, Oklahoma City, OK, January 17, 2013

Speaker,

Water Law and Policy: Implications for Water Sourcing in Shale Development

, AIChE-A&WMA Joint Workshop: "Shale Oil and Gas E&P – Water Challenges and Opportunities," Pittsburgh, PA, November 1, 2012

Speaker,

Technology Forcing with Clean Air Act Best Available Control Technology

, AIChE Annual Meeting, Pittsburgh, PA, October 31, 2012

Speaker,

EPA's Clean Air Act Authority to Regulate Greenhouse Gases

, AIChE Annual Meeting, Pittsburgh, PA, October 29, 2012

Speaker,

Greenhouse gas update: EPA rule challenges, cap and trade, LCFS, common law litigation and public trust

, ABA SEER 20th Section Fall Meeting, Austin, TX, October 12, 2012

Speaker,

EPA Greenhouse Gas Reporting Rule: Lessons Learned

, AIChE and the Air & Waste Management Association (webinar), September 12, 2012

Speaker,

Rethink: Impacts of Social Media

, 2012 Oklahoma Brownfields Conference, Oklahoma City, OK, May 22, 2012

Speaker,

Shale Development: Air Quality Permitting Challenges and Compliance Strategies

, Air & Waste Management Association and American Institute of Chemical Engineers (webinar), May 1, 2012

Speaker,

A Conversation with Mary Ellen Ternes

, Energy Law Journal Forum, Tulsa, OK, April 19, 2012

Speaker,

Climate Change and Greenhouse Gas Regulation Update

, AIChE Spring Meeting and 8th Global Congress on Process Safety, Houston, TX, April 4, 2012

Speaker,

Environmental Liability: Regulation, Compliance and Litigation Risk

, AIChE Spring Meeting and 8th Global Congress on Process Safety, Houston, TX, April 2, 2012

Speaker,

Carbon, Capture and Sequestration: Regulatory and Policy

, Carbon Management Technology Conference, Orlando, FL, February 8, 2012

Speaker,

Counting Sequestered Carbon: CCS/EOR Conversion

, Carbon Management Technology Conference, Orlando, FL, February 8, 2012

Speaker,

Business Risks of Carbon Counting

, Carbon Management Technology Conference, Orlando, FL, February 7, 2012

Speaker,

Greenhouse Gas Reporting

, 2011 Emerson Global Users Exchange, Nashville, TN, October 26, 2011 - October 27, 2011

Speaker,

Legal Implications and Drivers in Sustainable Energy

, AIChE Annual Meeting, Minneapolis, MN, October 18, 2011

Speaker,

Climate Change and Greenhouse Gas Emissions: Current Law, Voluntary Initiatives and Future Implications

, AIChE Annual Meeting, Minneapolis, MN, October 17, 2011

Speaker,

Adaptation for Engineers

, 2011 Oklahoma Engineering Conference, Norman, OK, June 9, 2011

Speaker,

Greenhouse Gas Measurement and Legal Implications

, AIChE Spring Meeting, Chicago, IL, March 16, 2011

Speaker,

Climate Change Legislation and Regulation

, AIChE Spring Meeting, Chicago, IL, March 16, 2011

Speaker,

Environmental and Administrative Law 101, with Greenhouse Gas and Sustainability Update

, AIChE Spring Meeting, Chicago, IL, March 15, 2011

Speaker,

Climate Change Regulation and Litigation

, AIChE Annual Meeting, Salt Lake City, UT, November 10, 2010

Speaker,

Environmental and Administrative Law 101

, AIChE Annual Meeting, Salt Lake City, UT, November 10, 2010

Speaker,

Clean Air Act Update

, Environmental Federation of Oklahoma Annual Meeting, October 14, 2010

Speaker,

Barriers to Implementing Sustainable Approaches

, 9th Annual Oklahoma Sustainability Network Conference, Edmond, OK, June 11, 2010

Speaker,

Greenhouse Gas Law and Policy Developments

, Association of Energy Engineers, Oklahoma Chapter, Oklahoma City, OK, May 19, 2010

Speaker,

Climate Change Developments - Climate Regulation is Here to Stay

, Arkansas Bar Association 14th Annual Environmental Law Conference, Rogers, AR, May 7, 2010

Speaker,

Legal Issues Arising in Dry Cleaner Remediation

, 2010 Oklahoma Brownfields Conference, Oklahoma City, OK, April 28, 2010

Speaker and Conference Co-Chair,

Climate Change Legislation and Regulation

, AIChE Spring Meeting, San Antonio, TX, March 23, 2010

Speaker, Greenhouse Gas Emissions Documentation, Tracking and Reporting, AIChE Spring Meeting, San Antonio, TX, March 22, 2010

Conference Co-Chair, 2010 American Institute of Chemical Engineers Spring Meeting, San Antonio, TX, March 21-25, 2010

Speaker,

Applied Science in Policy Making

, 2010 National Association of Environmental Law Societies Annual Meeting, New Orleans, LA, March 6, 2010

Speaker,

Drivers, Science and Policy of Climate Change

, 2010 National Association of Environmental Law Societies Annual Meeting, New Orleans, LA, March 5, 2010

Speaker,

U.S. Climate Change: Legislation Update

, AIChE Annual Meeting, Nashville, TN, November 11, 2009

Speaker,

The Final Rule on Mandatory Reporting of Greenhouse Gases

, McAfee & Taft and Cardinal Engineering Environmental Law Seminar, Oklahoma City, OK, October 13, 2009

Moderator,

The Clean Air Act and Nanotechnology

, ABA SEER Program Three in the Nanotechnology Teleconference Series (webinar), January 16, 2007

Speaker,

Moderator's Summary

, Hot Topics 33rd Annual Conference on Environmental Law, ABA Section of Environment, Energy and Resources (Keystone Conference), Keystone, CO, March 12, 2004

Chair, 33

rd

Annual Conference on Environmental Law, ABA SEER, Keystone, CO, March 11-14, 2004

Producer and Speaker,

ABA Center for CLE Clean Air Act Satellite Seminar,

Washington, D.C., 2002

Speaker,

Managing Mercury: It's Sources, Fate and Regulation, Moderator's Overview

, 31

st

ABA SEER Annual Conference on Environmental Law, Keystone, CO, March 14-17, 2002

Speaker,

Practical Implementations of Becoming a Non-Attainment Area

, 5

th

Annual Joint Environmental Law Conference, Arkansas and Oklahoma Bar Associations, Environmental Law Sections, May 18-19, 2001

Producer,

ABA Center for CLE Clean Air Act Satellite Seminar

, Washington, D.C., 2001
Publications and Conference Proceedings 
Author, Adapting Business for Climate Change Risk, ABA Business Law Section Environmental Committee Newsletter, September 9, 2019

Author,

Plague, Pestilence, Plastic? Maybe Not

, Trends, ABA SEER, September 1, 2019 

Author, Insights:

A Different Kind of Carbon Exchange

, Natural Resources & Environment, ABA SEER, Summer 2019

Author,

Legal Liability, Good Engineering Judgment and Adaptation,

Process Safety Progress, July 24, 2019

Co-Author,

The ChE in Context: AIChE Updates Its Climate Change Policy Statement

, AIChE Chemical Engineering Progress, July 2019

Co-Author,

What You Need to Know About Disaster Preparedness, Response and Recovery,

The Murrah Center for Homeland Security Law & Policy, 2019 National Summit, Oklahoma City, OK, April 19, 2019

Co-Author,

Environmental Issues in Disaster Preparedness, Response and Recovery,

ACOEL Regional Conference, Oklahoma City, OK, April 18, 2019

Author,

Yes, You too Can Be Sued, or Legal Liability, Good Engineering Judgment and Adaptation

, AIChE Spring Meeting and 15

th

Global Congress on Process Safety, New Orleans, LA, April 1, 2019

Author,

Climate Change Adaptation by Any Other Name

, Natural Resources & Environment, ABA SEER, November 15, 2018

Author, The ChE in Context: Member Voices Shaping AIChE's Climate Change Policy, AIChE Chemical Engineering Progress, October 2018

Author,

The Politics of Trump, Trudeau and Pena Nieto: Three Amigos or What? A Look at NAFTA, Immigration and Climate Change: Climate Change,

ABA Business Law Section, Orlando, FL, April 13, 2018

Author,

Reduce, Reuse, and Recycle Carbon Dioxide

, Natural Resources & Environment ABA SEER, February 14, 2018

Author,

Ethics (wake up!)

, Trends, ABA SEER, January 1, 2018

Author,

Critical Issues: Trends in Corporate Sustainability

, AIChE Chemical Engineering Progress, August 2017

Co-Author,

The ChE in Context: Members will Shape AIChE's Climate Change Policy

, AIChE Chemical Engineering Progress, July 2017

Author,

Highlights

, ABA SEER Year in Review (2017, for YIR 2016)

Co-Author,

Thomson Reuters' Successful Partnering Between Inside and Outside Counsel

(Chapter 13: Comm