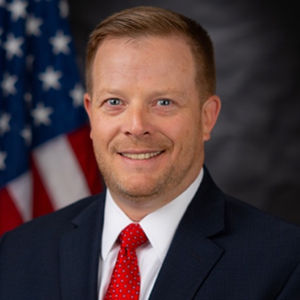 Bio
John Irving's practice focuses on criminal and civil environmental enforcement matters, internal investigations, and ensuring effective corporate compliance programs. John's practice is not limited to environmental matters. His significant experience includes congressional investigations, international anticorruption laws, the civil False Claims Act, the Anti-Kickback Statute, and other white-collar investigations.
Prior to joining Earth & Water Law, he served as Deputy Assistant Administrator in U.S. EPA's Office of Enforcement and Compliance Assurance (OECA), which coordinates and oversees nationwide compliance efforts and administrative, civil, and criminal environmental investigations under the Clean Water Act, Clean Air Act, Resource Conservation and Recovery Act, and other environmental statutes.
Before joining EPA, John was a Partner in the Washington, D.C. office of Holland & Knight LLP, where he practiced for twelve years focusing on internal investigations, compliance, and white-collar criminal defense in a variety of contexts.
John's prior experience also includes a decade with the Department of Justice as an Assistant United States Attorney in Washington, D.C., as Counsel to two Deputies Attorney General, and as Counsel to the Assistant Attorney General for the Department's Environment and Natural Resources Division. Mr. Irving also served as Investigative Counsel to the Government Reform & Oversight Committee of the U.S. House of Representatives, as Special Impeachment Counsel to the House Judiciary Committee, and in the Office of Independent Counsel.
John is admitted to the following bars: Maryland, District of Columbia, the U.S. Court of Appeals for the D.C. Circuit, and the U.S. District Courts for the Districts of Maryland and the District of Columbia. John is a Washington, D.C., area native, a father of four, and an avid outdoorsman.
Experience
Representative matters for Mr. Irving's 25 years of experience as both a government and private-sector attorney in Washington, D.C., include:
Criminal and Civil Environmental Enforcement
Internal investigations of potential environmental crimes involving the Clean Water Act, the Resource Conservation and Recovery Act (RCRA), and other environmental statutes;
Lead defense trial counsel for a mining company corporate officer charges with violations of the Clean Water Act in the U.S. District Court for the District of Alaska;
Lead defense counsel in a RCRA investigation and prosecution in Savannah, Georgia, involving a national transportation company;
Lead prosecutor and trial counsel for vessel oil pollution cases in Florida and California; and
Defense of federal government agency decisions with respect to mining permits, U.S. Coast Guard live-fire training exercises, and natural resources damages at the Fernald former DOE uranium processing facility in Ohio.
Foreign Corrupt Practices Act (FCPA) Internal Investigations and Compliance
Extensive investigations for clients in the construction, oil & gas, manufacturing, and medical device industries;
Assisted clients in evaluating whether to voluntarily disclose violations to DOJ & SEC;
Briefed government agencies, audit committees, and corporate management;
Key team member on a three-year DOJ-appointed compliance monitorship;
Witness interviews and forensic data collection in India, Singapore, the United Kingdom, and Europe;
Worked closely with forensic accountants to evaluate and enhance internal controls; and
Evaluated FCPA compliance programs and developed employee training.
Congressional Investigations
Political law investigations involving the House and Senate Ethics Committees, Federal Election Commission, and the Justice Department's Public Integrity Section;
Represented corporate and individual clients in congressional investigations before several House and Senate committees, including the Senate Armed Services Committee's inquiry into privatized military housing and the House Government Reform Committee's inquiry into PFAS contamination;
Special Impeachment Counsel to the U.S. House of Representatives Committee on the Judiciary in the successful impeachment of a United States District Court Judge; and
Investigative Counsel to the (then called) House Government Reform and Oversight Committee's investigation of illegal foreign campaign contributions.
False Claims Act Investigations and Qui Tam Defense
Represented government contractors for the Defense Department and several other government agencies; and
Represented medical device manufacturers regarding alleged Anti-Kickback Statute violations.
Contact