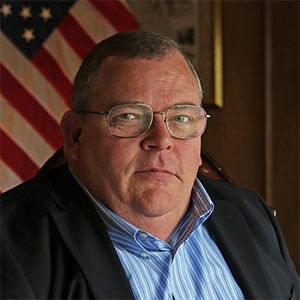 Bio
Ken Maynard has served as a highly regarded strategic advisor in the public policy and business strategy space for nearly three decades.
He provides business development, federal relations, and organizational management counsel to companies, NGOs, and trade associations. As part of this work, Ken has initiated and led a series of highly effective coalitions across the environmental, health care, and financial space pulling together diverse constituencies and interests across the private, public, and not for profit sectors to advance their business and regulatory objectives.
In addition to this work leading these groups, he also serves clients individually by providing pragmatic counsel on how to shape issues in the environmental, finance, and policy arena that support their goals. Ken also partners with the legal team at Earth & Water as an analyst on litigation and regulatory matters.
The common theme in Ken's work is his ability to understand and advance the needs of clients and their sectors by knowing the policy, people, and regulatory landscape they face exceptionally well. The end products are navigatable strategies that advance their goals and move their business and policy interests forward.
Ken received his B.A. from American University.
Experience
Ken is the former Director of International Programs and Business Development for the Water Environment Federation, one of the world's largest water and environment-focused associations. Previously, he served as the Associate Director of Public Affairs, International Programs and Governance for the Society of Nuclear Medicine, one of the leading medical associations of its kind in the United States. In the corporate sphere, Ken has multi-year experience from serving as senior level legal support staff for two multinational law firms, a large investment bank, and a large private equity fund.
Ken's public service includes an appointment at the start of President Clinton's first term of office as Special Assistant to the Cabinet Secretary, with responsibility for establishing and maintaining operations of the Office of Cabinet Affairs in the West Wing. His years of coalition and advocacy service includes functioning as the principal representative for various NGOs involved in economic and environmental policy development/implementation at the United Nations, the World Economic Forum, the World Business Council for Sustainable Development, and Stockholm International Water Institute. His experience in Washington also includes the establishment and maintenance of political action committees and advocacy vehicles for various sized organizations and interests.
Contact