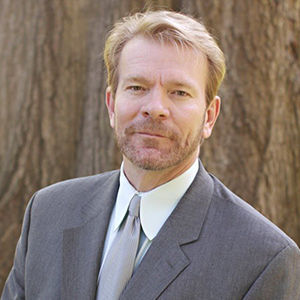 Bio
David Montgomery Moore represents businesses regarding complex environmental regulatory matters, government investigations and authorizations, and litigation. He was an attorney with the United States Environmental Protection Agency, working in EPA offices in Atlanta, Washington, D.C. and New York where he focused on work with hazardous substances and wastes, cleanups, toxic substances registrations, pesticides, water, endangered species, National Environmental Policy Act and other matters. Dave worked for three recognized Amlaw 200 law firms prior to moving his practice to Earth and Water Law, and has been honored by Chambers USA, America's Leading Lawyers for Business, Environment (2006-Present), Superlawyers (2007-Present).
Dave has been involved in legal issues involving infrastructure development and permitting representing billions in capital investment across much of the nation. He has served as attorney for high profile litigation including Everglades restoration and permitting, interstate and in-state water disputes, major hazardous substance release cleanup and enforcement, water and sewer municipal infrastructure cases, wetland and protected species matters. Dave has represented Fortune 500 companies and some of the largest private companies in the United States and across the nation.
Dave received a B.S. in Biology with honors from the University of South Florida, attended Masters of Business Administration and Law School at the University of Florida, and graduated from the nationally acclaimed environmental law program at Pace University School of Law where he served as Editor-in-Chief of the Pace Environmental Law Review, Board of the National Environmental Law Moot Court Competition, and Pace Environmental Litigation Clinic. Dave has been an adjunct professor at Emory School of Law for decades and was one of the founders of the environmental litigation clinic at Emory Law. Dave is licensed in Georgia and Pennsylvania (currently inactive).
Experience
Dave Moore began his legal and environmental career in the United States Environmental Protection Agency (EPA), working in EPA's Atlanta, New York, and Washington, D.C. offices on nationally significant litigation and regulatory matters. Before joining Earth & Water Group, Dave served Fortune 500 and business clients as a partner at three Amlaw 200 law firms, was leader of the Atlanta environmental law practice, and has been recognized for his skill and expertise in environmental law at each firm by Chambers USA, America's Leading Lawyer for Business, Superlawyers, and other legal ranking groups. Dave has worked on matters for private clients with members of Congress including the U.S. Speaker of the House, Attorneys General, Governors, the Department of Justice ("DOJ"), and numerous Federal, state and local governmental entities.
Dave assists businesses and companies with permitting, new development, construction and litigation involving environmental, energy and regulatory matters throughout the United. While Dave has significant enforcement defense experience in a wide variety of Federal laws and their state counterparts, clients have increasingly depended upon Dave to ensure their capital projects are timely constructed, without interruption or delay from governmental or third party litigation, procedural issues, or deficiencies in permits and regulatory requirements. Dave has extensive experience with energy, transportation, and infrastructure projects, including projects spanning multiple local jurisdictions and states and multiple regulatory approvals and requirements.
Dave has been counsel for some of the most complex and significant national environmental and energy matters, including:
• Litigation and regulatory counsel involving one of the largest and most significant knowing/reckless endangerment Department of Justice allegations under Comprehensive Environmental Response, Compensation, and Liability Act, 42 U.S.C. §§ 9601 et seq. ("CERCLA"), Emergency Planning & Community Right-to-Know Act, 42 U.S.C. § 11001 et seq., ("EPCRA") and Clean Water Act, 33 U.S.C. §§ 1251 et seq. ("CWA"). Substantial reduction in multi-million dollar liability, penalty, and CERCLA response costs.
• Lead counsel representing the Florida state government agency responsible for management of the Florida Everglades, a World Heritage Site in permitting, nutrient control and water quantity, related CWA, Endangered Species Act, 16 U.S.C. § 1531 et seq. ("ESA"), Coastal Zone Management Act, 16 U.S.C. §§ 1451–1464 ("CZMA"), Everglades Forever Act, Federal Water Resources Development Act ("WRDA") provisions, and other Federal and state laws involving the multi-billion dollar Everglades Restoration Projects. The Everglades matter involved litigation and negotiation in the 11th Circuit Court of Appeals, related proceedings in Federal District Court, litigation and public meetings with parties and under processes involving the EPA, the U.S. Army Corps of Engineers ("Corps"), Florida Department of Environmental Protection ("FDEP"), Department of Interior's ("DOI") United States Fish and Wildlife Service ("USFWS"), DOI's National Park Service ("NPS"), and numerous other state, local and citizen stakeholders. Successful negotiation of final water quality and related capital construction provisions.
• Lead counsel successfully defending $ 120 million capital construction project from neighboring entity's citizen suits, permit appeals, attempts to impose stop-work and injunctions. Lead a 6-attorney, multi-firm litigation team in 10 day trial prevailing on directed verdict on one of the most significant and comprehensive CWA permit appeal matters in the Southeastern United States. Also lead counsel for all National Environmental Policy Act, 42 U.S.C. §§ 4371 et seq. ("NEPA") legal and technical administrative record development and legal proceedings.
• Litigation counsel representing the largest water user in the multi-year Alabama-Florida-Georgia tri-state water litigation which involved five Federal District Courts, numerous Federal and state laws, and a vast array of governments and stakeholders. With a large team of Federal, state, government, and private entities, achieved favorable disposition in preserving clients water quantity, addressing NEPA, ESA, WRDA and other allegations and Federal Corps operations and water quantity provisions.
• Litigation and regulatory counsel for a leading and precedential CERCLA listing and related Clean Air Act, 42 U.S.C. §§ 7401 et seq. ("CAA") toxics deposition and Resource Conservation and Recovery Act, 42 U.S.C. §§ 6901 et seq. ("RCRA") issues. Successfully convinced regulatory agency of infirmities in legal position resulting in favorable positions relating to unilateral orders, liability, and general legal position.
• Litigation and regulatory counsel for a nationally significant enforcement matter involving emerging contaminant issues, CWA land application, and groundwater, surface water and soil analysis spanning potentially thousands of square miles. Successfully in limiting client liability and injunctive requirements.
• Regulatory and litigation counsel for on one of the first and most precedential emergency orders under the Safe Drinking Water Act, 42 U.S.C. §§ 300f et seq. ("SDWA"), ultimately appealed and upheld in the 4th Circuit Court of Appeals in Trinity American Corp. v. U.S. E.P.A., 150 F.3d 389.
• Lead counsel in defense of CWA citizen suits regarding wastewater and stormwater discharge, successfully obtained dismissal of vast majority of allegations on motion to dismiss.
• Counsel for three hydropower facilities experiencing dam breaches and assisting with associated regulatory requirements under the Federal Power Act, 16 U.S.C. §§ 791 et seq. ("FPA")Congressional and stakeholder involvement and public meetings.
• Regulatory counsel for the first FPA licensed hydropower projects under new integrated license proceeding regulatory provisions, extensive work with the Federal Energy Regulatory Commission ("FERC") relating to license.
• Counsel for permitting and regulatory matters for multi-state pipeline project involving Federal and state regulatory approvals.
• Litigation counsel in one of the first appeals of a license revocation under the FPA.
• Counsel in administrative enforcement and litigation under numerous matters including CERCLA, EPCRA, TSCA, FIFRA, CWA, CAA, RCRA, and Federal hazardous materials transportation law, 49 U.S.C. §§ 5101 et seq. Achieved substantial reductions in penalties, successfully brought agency guidances and prior positions to bear in favor of client's position, and obtained acceptance of client technical and legal positions.
• Counsel for numerous CERCLA and state analog cost recovery and related CERCLA/RCRA cleanup matters, Remedial Investigation/Feasibility Studies (RI/FS), Records of Decision (RODs), Preliminary Assessments/Site Investigations (PA/SI), Administrative Orders and Judicial Consent Decrees.
• Counsel for numerous CWA Total Maximum Daily Load regulatory and litigation matters.
• Counsel for numerous CWA combined sewer overflow and sewer system matters.
• Counsel developing CWA pre-treatment and other ordinances to address indirect discharge, municipal separate sewer system (MS4), and related matters.
• Counsel for Clean Air Act Transportation Conformity, 42 U.S.C. § 7506(c) for several transportation capital projects, involving nonattainment area issues.
• Successfully defended CAA appeal of Title V permit involving toxics, PM, and related emissions.
• Counsel for numerous Coastal Zone Management Act, 16 U.S.C. §§ 1451–1464 ("CZMA") certifications for numerous projects including offshore oil and gas facilities, energy facilities, water quantity and supply issues, transportation facilities, pipelines, and others.
• Counsel for National Historic Preservation Act, 54 U.S.C.A. § 300101 et seq., ("NHPA") assessments for energy, transportation, and capital projects.
• Counsel for facility audits and inspection training regarding complex chemical manufacturer for compliance with hazardous waste (RCRA) generation, collection, and disposal regulatory requirements.
• Successful submittal of audit policy self disclosures to EPA without enforcement consequences.
At EPA, Dave was a three time bronze medal recipient at EPA for work on SDWA, CERCLA, TSCA, EPCRA and CWA matters including emergency orders and environmental justice pilot project work. Dave also handled SDWA, RCRA and CWA litigation matters while a student in the Pace Environmental Litigation Clinic. Dave was the first General Counsel for the Chattahoochee Riverkeeper, a non-profit environmental organization part of the international Keeper network, where he brought numerous citizen suits and permit appeals, including the precedential suit resulting in clean up the City of Atlanta, Georgia's combined sewer overflows resulting in the highest civil penalty issued to a municipality under the CWA, amounting to over $ 2 billion in environmental protection injunctive relief to date.
Sample Litigation
City of Ashtabula v. Norfolk Southern Railway Company, NO. 1:09-CV-364 (N.D. Ohio) – lead counsel defense of CWA unpermitted discharge claims in citizen suit, relating to coal handling facility discharges, prevailed on majority of issues in motion to dismiss for lack of subject matter jurisdiction (633 F.Supp. 519 (N.D.) leading to favorable settlement and voluntary dismissal with prejudice; lead counsel for related case State of Ohio v. Norfolk Southern Railway Company, CASE NO. 2010CV0723 for all litigation, expert preparation, and settlement; obtained favorable air and water permits for client.
Jones Creek, LLC v. Columbia County, et al. 1:11-cv-174 (S.D. Ga.) – lead counsel for 5 attorney litigation team in suit seeking over $ 10 million in alleged damages from alleged siltation and water volume. Favorable settlement following motion to dismiss, intensive discovery of over one-dozen expert witnesses and preparation of multiple expert reports and Daubert motions.
In re: Norfolk Southern Railway Company, Memphis Regional Intermodal Facility, N0.04.30-111071A (Tenn. Water Quality Control Bd.) - lead counsel for 6-attorney litigation team in 10 day trial, prevailed on Motion for Directed Verdict on entirety of plaintiff's case challenging $ 120 million intermodal facility and seeking stay of construction; successfully dissuaded filing of additional civil litigation due to strength of order defeating all claims; counsel for two related citizen suit filings and one state CWA/Tennessee Water Quality Act enforcement action.
Georgia Power Company v. LaPrades Marina, LLC (Georgia Court of Appeals; Rabun County Superior Court ) - prevailed on summary judgment and appeal regarding structures on Federal Power Act regulated hydropower reservoir (Lake Burton, Rabun County, Georgia); counsel for Court of Appeals litigation; counsel regarding amendment to FPA license and associated NEPA, ESA and environmental assessments.
South Florida Water Management District v. U.S. EPA (11th Circuit Court of Appeals) – lead counsel for appeal of EPA determination regarding water quality issue affecting multi-billion Everglades restoration project; litigation strategy assisted client in reaching goals regarding ultimate settlement.
Trinity American Corp. v. U.S. E.P.A. (4th Circuit Court of Appeals) 150 F.3d 389. Groundwater contamination relating to trichloroethylene (TCE) and related issues including innocent landowner defense, Safe Drinking Water Act issues.
Broward Garden Tenants Ass'n v. U.S. E.P.A. (S.D. Fla.) 157 F.Supp.2d 1329. Defended litigation brought by local community challenging CERCLA consent decree and record of decision (ROD) cleanup criteria, including state ARAR issues, Federal and state cleanup criteria.
Tri-State Water Wars Litigation (2005-2009, N.D. Alabama, M.D. Fla, D.C.D.C., N.D. Ga) – counsel for largest metropolitan area water user in multi-state water rights litigation; specialist in water law, ESA, water quality, environmental issues. Courts in N.D. Alabama, D.C. District of Columbia, N.D. Georgia, N.D. Florida.
Norfolk Southern v. Bolton Park et al. (pending, Fulton County Superior Court), water quantity, flooding claims.
Eastern Hydroelectric v. Federal Energy Regulatory Commission (pending, 11th Circuit Court of Appeals) – fish passage, FPA claims.
Presley v. Georgia Environmental Protection Division (Georgia Office of State Administrative Hearings) – Prevailed in appeal, obtaining withdrawal of issued variance erroneously issued on client's property and involving client's licensed FPA hydropower project.
Speaking Engagements
2017 Federal Environmental Update, Manufacture Alabama (November 2017)
CERCLA and Tenants as Bona Fide Prospective Purchasers: Obtaining and Maintaining BFPP Status (August 2017)
CWA Permitting Challenges for Surface Water Discharges, Georgia Environmental Conference (July 2017)
Nutrient Update: Georgia EPD's Ammonia and Nitrogen Toxicity Strategy for NPDES Permitting, Georgia Environmental Conference (July 2017)
Transboundary Water Disputes, Southeast Water & Wetlands Conference (March 2016)
Water and Wetlands Update (Seminar Group April 2014)
Endangered Species Issues for Hydropower (National Hydropower Association Regional Meeting, February 2014)
Water: Regional and Local Water Issues, Leadership Sandy Springs (June 2013)
Endangered Species Issues (Seminar Group, March 2013)
Legal Issues in Storm Water Regulation (September 6, 2012)
Water Supply and Hydropower Generation: Legal Overview, National Hydropower Association Conference (May 2009)
Publications
David Montgomery Moore, Endangered Species Act – Coming to a River Near You, published in Perspectives on Georgia's Environment, A Publication of the Environmental Law Section of the State Bar of Georgia, Spring 2014
David Montgomery Moore, The Expanding Reach of the Endangered Species Act, ABA Seer (August 2014) http://www.sgrlaw.com/site/assets/files/3595/the_expanding_reach_of_the_endangered_species_act.pdf
David Montgomery Moore, Court-Appointed Experts in a Time of Increasing Environmental Complexity (ABA Seer, July 2014) http://www.sgrlaw.com/site/assets/files/3595/court-appointed_experts.pdf
Gregory Blount, David Montgomery Moore, et al. The Role of Water Rights and Georgia Law in Comprehensive Planning, 2002 http://www.troutmansanders.com/files/Publication/85f8e922-94a7-43dc-8964-bb235987ef42/Presentation/PublicationAttachment/c7c36361-7d8e-4f29-bdb5-25d2444b8287/art-pickett2.pdf
David Montgomery Moore, The Toxicity Characteristic Rule for Hazardous Waste Determination: Has EPA Satisfied Congress' Mandate? 7 Tul. Envtl. L.J. 467 (1994).
David Montgomery Moore, The Divisibility of Harm Defense to Joint and Several Liability, Under CERCLA, Environmental Law Reporter, 23 ELR 10529 (1993) http://elr.info/news-analysis/23/10529/divisibility-harm-defense-joint-and-several-liability-under-cercla
Contact