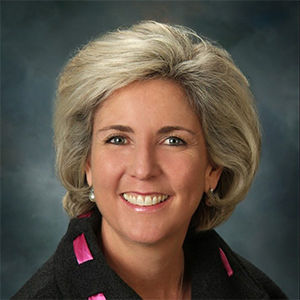 Bio
Lindene Patton is a strategic advisor with deep experience in large loss litigation strategy / recovery; climate attribution; risk management; product development; corporate advocacy; compliance; real property data and analytics; specialty risks (professional liability, D&O, nuclear liability schema, cyber security liability, environment); sustainability and resilience.
Her specialized expertise combines business, science, technology and the law to assess and solve complex risk management and litigation issues. She has a deep understanding of the business of (re)insurance, the business of software as a service; the business of data, analytics and related hardware and cloud based business models; and many of their associated customer businesses.
Expert in litigation strategy (large loss); risk management, strategy, advocacy, turnarounds, and business development.
Recognized thought leader in climate attribution liability, financial risk management, resilience assessment and defining the role of government and corporate governance, state and federal regulations, and compliance audit.
Lindene is an attorney licensed in CA and DC; a Virginia licensed real estate agent and an American Board of Industrial Hygiene-Certified Industrial Hygienist, retired. She holds a B.S. in biochemistry from the University of California, Davis; a Master of Public Health from the University of California, Berkeley; and a J.D. from Santa Clara University School of Law.
Experience
Lindene currently serves as an independent member of the Board for the Center for Neighborhood Technology. Ms. Patton is an advisory board member for the University of California at Santa Barbara's Bren School of Environmental Science and Management. Ms. Patton has served multiple board appointments including to the National Academy of Science; World Economic Forum Global Advisory Councils; Executive Secretariat of the U.S. Department of Commerce National Climate Assessment, the U.S. EPA Environmental Financial Advisory Board and as Chair of the Board of Advisors for the National Institute of Building Sciences Council on Finance, Insurance and Real Estate (CFIRE).
Ms. Patton served as Group Head of Hazard Products for Corelogic; Chief Climate Product Officer for Zurich Insurance Group; SVP / Counsel Zurich North America Specialties; VP / Counsel Willis; and Associate General Counsel Emcon. She has testified in both the U.S. Senate and U.S. House of Representatives.
Contact