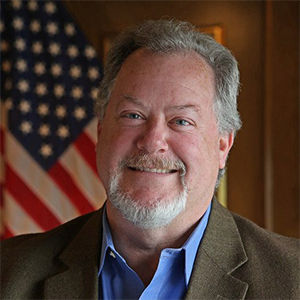 Bio
Randy has decades of experience in the environmental field and is a highly regarded lawyer and thought leader in Washington D.C. circles.
He began his legal career as an Attorney Advisor to the U.S. EPA's Assistant Administrator for Water where he advised senior management on controversial issues and key policy and legislative issues related to the Clean Water Act, specifically, and other water issues as well. As a former partner at Dewey & LeBoeuf and Winston & Strawn he worked on complex cases involving Fortune 500 corporations, municipal governments, non-profits, trade associations, federal agencies and Congress, and had great success reconciling diverse stakeholder interests and negotiating settlements in nationally significant, complex cases.
Randy received his B.A. (magna cum laude) and J.D. from Duke University. Licensed in Washington, DC and Virginia (inactive).
Executive & Leadership Coaching

Randy comes to the field of executive and leadership coaching after a 30-year career as an attorney, lobbyist and strategic consultant in Washington D.C. Randy has been a Partner in three of the world's largest law firms, served in a senior role at the U.S. EPA and as a Senior Fellow at his alma mater, among other positions.
Randy has worked at all levels of the U.S. Executive and Legislative branches, led several strategic planning processes, worked in the international development community and helped found businesses in Costa Rica, Switzerland, the U.K. and D.C. He has decades of Board and Advisory Board experience promoting water quality, protecting endangered species, addressing the Muslim/West divide, increasing interfaith peace and justice and reducing gun violence.
Using backbone, heart and humor, his coaching experience includes work in the areas of law and public policy, energy, medicine, education, government, tech and international development. With these engagements and his own diverse work and personal background, he looks forward to partnering with individuals from a wide variety of professions and nationalities.
Randy is certified by Georgetown University's Institute for Transformational Leadership as an Executive and Leadership Coach. He has also been credentialed by the International Coaching Federation and serves as a member of the Board of Directors of the ICF's Metro D.C. Chapter.
Click on the link to download a flyer with more information: DOWNLOAD HERE
Experience
Contact