For Immediate Release
February 21, 2017
Contact:  Brent Fewell
Tel: 202/280-6362
E: brent.Fewell@earthandwatergroup.com
Earth & Water Group Announces Expansion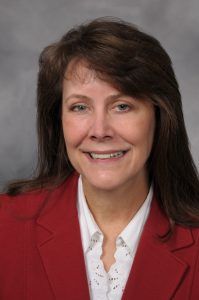 Earth & Water Group, a full-service virtual environmental solutions provider, today announced the expansion of its operations with the opening of its office in Oklahoma City, Oklahoma, and an addition to its management team by naming Mary Ellen Ternes as a Partner of Earth & Water Law, LLC.  Ms. Ternes has worked closely with Earth & Water Law in the past while a shareholder with Crowe & Dunlevy in Oklahoma City.
"We are thrilled to have Mary Ellen join our team to continue the growth of Earth & Water Law's environmental and corporate practice areas, as well as having the opportunity through her to expand our practice into the Southwest," said Brent Fewell, Chairman of Earth & Water Group.
"Mary Ellen brings to our firm a long and distinguished career serving a broad industrial, commercial, and municipal client base in the environmental law, enforcement, litigation and corporate transactional arenas." Fewell said.  "The addition of Mary Ellen to our team provides Earth & Water Law invaluable depth and new opportunities to better serve our diverse and growing client base," he added.
Ms. Ternes, an experienced litigator and strategic leader, has a unique range of work experience, training and education in the fields of chemical engineering and environmental law.  She serves in various leadership and liaison roles between these two communities, providing clients with a broad range of knowledge and experience from both the public and private sectors.
Focus areas of Ms. Ternes' practice include complex environmental permitting, compliance strategies, enforcement civil and criminal defense and citizen suits, particularly air quality and hazardous waste, as well as emergency response, site remediation, adaptation and carbon management.  She is widely published in both legal and technical journals, and since 2004 has been named each year as a pre-eminent environmental lawyer by the International Who's Who of Environmental Lawyers, and currently serves on the State Advisory Board of the Bloomberg BNA Environmental Due Diligence Guide, the Vanderbilt University External Advisory Committee to the Chemical and Biomolecular Engineering Department, and as Secretary for the American College of Environmental Law.  Ms. Ternes received her Juris Doctor from the University of Arkansas at Little Rock with highest honors, and her Bachelor of Engineering in chemical engineering from Vanderbilt University.
"I am excited to be joining the Earth & Water Group now, at the beginning of the new Trump Administration, where there is promise of regulatory relief if we navigate carefully." said Ternes.  "Earth & Water is unique in bringing together the most critical skill sets in science, engineering, cyber technology, law and finance for responding to the upcoming needs of clients most efficiently in these complicated times."
Earth & Water Law provides legal and strategic counsel to advance its clients' interests across a broad range of environmental and business interests.  Our clients include a growing portfolio of corporate, institutional, e-NGO, and municipal clients of the Earth & Water Group.  Earth & Water Law and Earth & Water Strategies are headquartered in Washington, DC with offices in Oklahoma City, Oklahoma.  (www.earthandwatergroup.com)
#    #    #
In Washington, DC
1455 Pennsylvania Avenue, NW #400
Washington, DC 20004
In Oklahoma City, OK
5030 N. May Avenue
Oklahoma City, OK 73112