For Immediate Release
May 20, 2019
Earth & Water Law Group Welcomes Law Partner, Angela Morrison, And Expands to Florida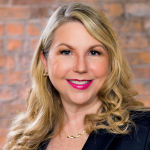 Washington, D.C., May 20, 2019 – Earth & Water Law announced today the firm's opening of its office in Tallahassee, Florida.  Angela Morrison, Esq., joins the Earth & Water Law team today and will helm its Tallahassee office as part of the firm's growing Southeast practice.
"The opening of our Tallahassee office is in direct response to the expanding client base of Earth & Water Law and enables us to better meet the increasing demands for our services by clients in Florida and Southeast markets," said Brent Fewell, Chairman of the Earth & Water Law Group.  "Angela's experience as a highly accomplished and nationally recognized, Board-Certified administrative law and environmental practitioner, who is recognized by The Best Lawyers in America© for 2018 and 2019, expands our firm's capabilities dramatically, and raises our ability to better serve both current and future clients in these arenas," Fewell added.
Ms. Morrison comes to Earth & Water Law as the founder of Morrison Environmental Law and as a former partner with two prominent regional law firms.  She has been very active with the American Bar Association's Environment, Energy, and Resources Section and with thirty years of experience is widely regarded as one of the Nation's leading environmental, regulatory, administrative attorneys.  She was also recognized as a Legal Elite in 2018 by Florida Trend and as a Super Lawyer by Thomson Reuters.
"I'm honored to be a part of the Earth & Water Law team and look forward to bringing my years of experience advising and representing utility and industry clients involved in complex environmental regulatory and administrative matters before Florida and federal agencies and tribunals," Morrison said.  "Angela's arrival demonstrates that Earth & Water remains committed to providing our clients access to premier legal talent that can address their most complex legal challenges involving environmental matters," added Fewell.
Headquartered in Washington, D.C., Earth & Water Law Group also maintains offices in Oklahoma City, Oklahoma; Atlanta, Georgia; and Tallahassee, Florida.  Ms. Morrison can be reached at:
Earth & Water Law, PLLC
124 Marriott Drive, Suite 104
Tallahassee, FL 32301
Tel:  850-270-5447
Email:  angela.morrison@earthandwatergroup.com
Website:  earthandwatergroup.com
#  #  #